Money & Divorce Book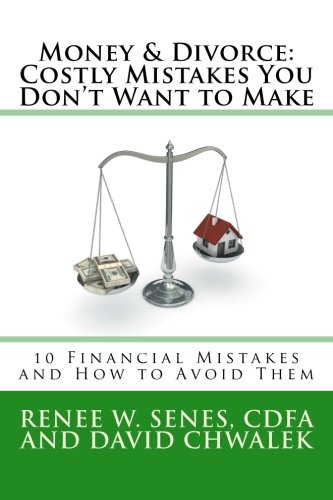 After years of teaching classes and workshops of the same name, we finally put all of our collective knowledge and experiences together in one place.
We are pleased to announce that Money & Divorce: Costly Mistakes You Don't Want to Make is now available to the public.
Long after your divorce is final, the financial ramifications of your settlement still linger. Don't make the same mistakes that others have made!
Potential mistakes include:
- Underestimating the costs of keeping the house
- Failing to separate joint assets
- Not considering the taxes on alimony payments
- Using retirement assets for current income
If you know someone who is going through a divorce or even considering one, this book is for them.
To order your copy, go to www.amazon.com.